Breda Joyce grew up in Headford Co. Galway and lives near Clonmel, Co. Tipperary with her husband Mark and their daughters Caoimhe and Muireann. On retiring from second-level teaching, Breda fulfilled her ambition to study creative writing in U.C.C. where she won her first poetry prize and from where she graduated with an M.A in 2020. Her work has been shortlisted and highly commended in a number of competitions, the most recent being the Fish Lockdown prize 2020. Her poetry appears in various publications, anthologies and literary journals. Apart from writing, Breda enjoys sea-swimming, cycling and hiking in the hills near her home.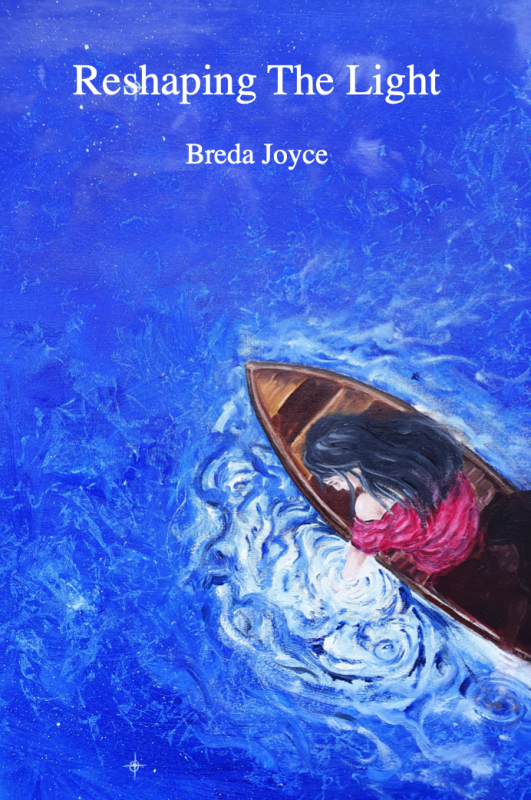 The poems in Reshaping the Light reveal a deeply sensitive artist striving to put grammar on our complex, chaotic condition. There's a sense of wonder and aching sadness about this body of work that gives way to a triumphant declaration of creative intent, captured perfectly in the lines given to a defiant Eve in 'No Garden of Eden': "In an unsound harbour/I set up camp not caring what's in store/and enjoy the sweetest of apples./I am shameful no more."
This is a sublime collection, ranging across a universe of moments, personal and universal, full of empathy and insight and love.
– Donal Ryan, novelist
---
There is an enviable intensity about Breda Joyce's poems, an intensity of perception, feeling and image that is complemented by the experiential wisdom that informs them.
– Paddy Bushe, poet
---
Reshaping the Light is a collection of rare, essential, high quality poems. Disciplined and understated, deeply felt but never sentimental, the poetry in this collection is polished, impressive, essential and necessary.
– Thomas McCarthy, poet
---
Joyce's belief in the power of light to create a shield against darker shades is an integral element in these poems.
– Eileen Casey, poet and writer
---
More info →