Diana Powell was born and brought up in Llanelli, South Wales, and studied English at Aberystwyth University.
Her stories have won, or been featured, in a number of competitions, including the 2020 Society of Authors ALCS Tom-Gallon Trust Award (runner-up), the 2020 TSS Cambridge Short Story Prize (3rd place), the 2019 Chipping Norton Literature Festival Short Story Prize (winner), the 2019 Bedford International Writing Competition (3rd place), and the 2014 PENfro award (winner). In 2016, she was long-listed for the Sean O'Faolain, short-listed for the Over-the-Edge New Writer Prize, and was a runner-up in the Cinnamon Press Award.
Most recent publication credits include two Arachne Press Solstice Shorts anthologies; New Short Stories 11 – Willesden Herald; 'Citizens of Nowhere' – an anthology of utopic fiction, by Cinnamon Press; 'Heartland', containing the winners of the 2019 Penfro competition. And her prize-winning story, 'Whale Watching',will feature in the 2020 Best of (British) Short Stories (Salt).
Her novella, 'Esther Bligh', was published in 2018 by Holland House Books.
She now lives with her husband in beautiful West Wales and when she is not writing, she works in her woodland garden, or walks on the coast.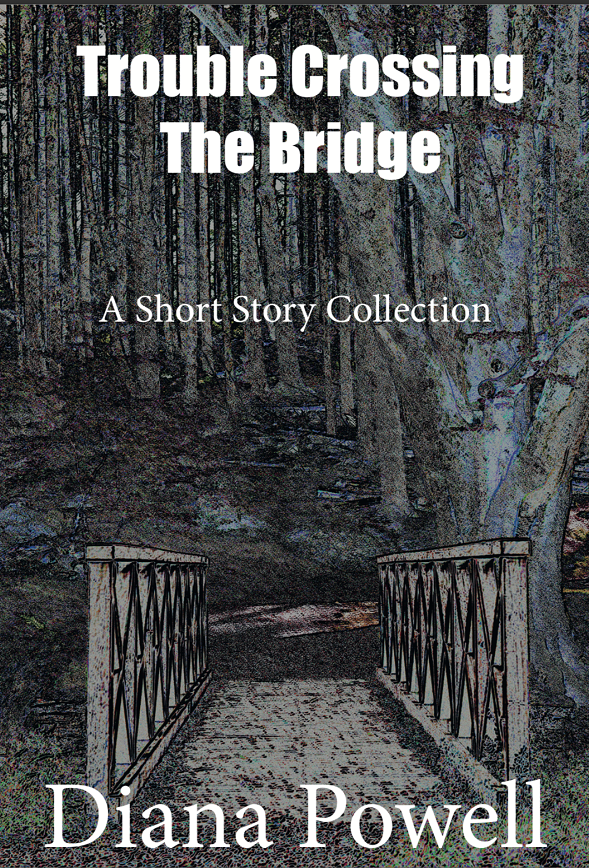 The characters in 'Trouble Crossing the Bridge' are separated by time, place, age, gender, and yet they are brought together here, making this debut collection a melting-pot of personalities, voice, setting, and plot.
More info →