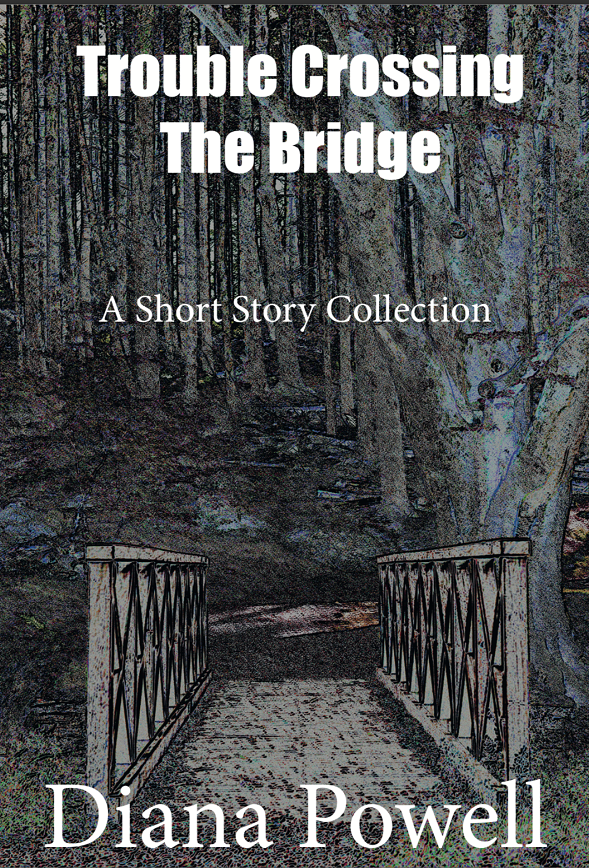 Beautiful, dark, visceral, fantastical and sumptuously described. Richly imagined and a nightmare feast for the senses.
The characters in 'Trouble Crossing the Bridge' are separated by time, place, age, gender, and yet they are brought together here, making this debut collection a melting-pot of personalities, voice, setting, and plot.
Order Now!
About the Book
The characters in these fifteen stories, while separated by time, place, age and gender, are brought together in this collection, making it a melting-pot of personality, voice, setting and plot.
All the characters have been damaged by life in some way – whether by their own psychological problems or by external circumstances such as possessive mothers or abusive fathers. The various ways in which they rise up to meet their particular challenges lies at the heart of all their stories. And they are as diverse as the individuals themselves.
Diana Powell was born and brought up in Llanelli, South Wales.
She is the winner of the ChipLit Festival prize, the Allen Raine award, and the 2014, PENfro prize.
Stories included: Risk Factor, Crying at Three Minutes To…, Herr Munch visits the Zoo, The Woman Who Never Begs, The Cabinet of Immortal Wonders, Jesus in a Tree, Watching me Watching you, The Woman who Turned out to be Me, In the Warehouse of the Unloved Dead…, Rules for Going Skipping, Lifting Nefertiti, XXX, [W + (D-d)] x TQ/MxNa, Whale Watching, and Trouble Crossing the Bridge. (less)
Disclosure of Material Connection: Some of the links in the page above are "affiliate links." This means if you click on the link and purchase the item, I will receive an affiliate commission. I am disclosing this in accordance with the Federal Trade Commission's
16 CFR, Part 255
: "Guides Concerning the Use of Endorsements and Testimonials in Advertising."